Studies in Engineering and Technology (ISSN: 2330-2038; E-ISSN 2330-2046) is an international, peer-reviewed, open-access journal, published by Redfame Publishing. The journal is published in both print and online versions. The journal accepts article submissions online or by e-mail.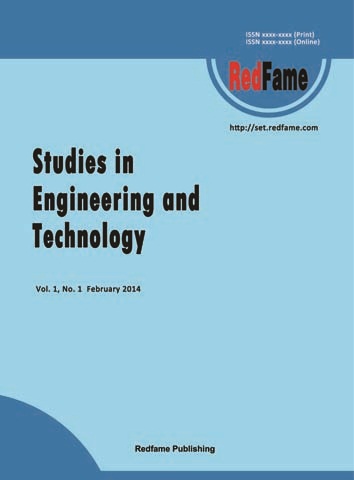 The scopes of the journal include:
Aerospace Engineering
Biological and Agricultural Engineering
Chemical Engineering
Civil Engineering
Computer Engineering
Electrical Engineering
Genetic Engineering
Industrial Engineering
Materials Engineering
Mechanical Engineering
Nanoengineering
Software Engineering
The journal is included in:
Crossref
Google Scholar
IE Library
LOCKSS
PKP Open Archives Harvester
The Standard Periodical Directory
Ulrich's
Worldcat
------------------------------------------
Open Access Policy:
This journal provides immediate open access to its content on the principle that making research freely available to the public supports a greater global exchange of knowledge.
Copyright Policy:
Copyrights for articles are retained by the authors, with first publication rights granted to the journal. Authors have rights to reuse, republish, archive, and distribute their own articles after publication. The journal/publisher is not responsible for subsequent uses of the work.
This journal is licensed under a Creative Commons Attribution 3.0 License.
------------------------------------------
SET Provides DOIs at the article level
Each paper published in Studies in Engineering and Technology is assigned a DOI® number, which appears beneath the author's affiliation in the published paper. Click HERE to know what is DOI (Digital Object Identifier)? Click HERE to retrieve Digital Object Identifiers (DOIs) for journal articles, books, and chapters.
Paper Selection and Publishing Process
a) Submission Acknowledgement
When you submit a manuscript online, you will receive a submission acknowledgement letter sent by the online system automatically. For email submission, the editor or editorial assistant sends an e-mail confirmation to the submission's author within one to three working days. If you fail to receive this confirmation, please check your bulk email box or contact the editorial assistant.
b) Basic Review
The editor or editorial assistant determines whether the manuscript fits the journal's focus and scope. Next a check for the similarity rate is done using CrossCheck, powered by iThenticate. Any manuscripts out of the journal's scope or containing plagiarism, including self-plagiarism, are rejected.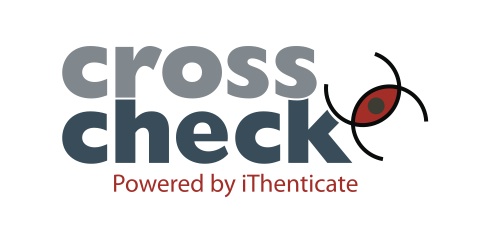 c) Peer Review
We use a double-blind system for peer review; both reviewers' and authors' identities remain anonymous. The submitted manuscript will be reviewed by at least two experts: one editorial staff member as well as one to three external reviewers. The review process may take two to four weeks.
d) Decision Is Made
The decision to accept or reject an article is based on the suggestions of reviewers. If differences of opinion occur between reviewers, the editor-in-chief will weigh all comments and arrive at a balanced decision based on all comments, or a second round of peer review may be initiated.
e) Notification of the Result of Review
The result of review will be sent to the corresponding author and forwarded to other authors.
f) Publication Fee Is Paid
If the submission is accepted, the authors revise paper and pay the publication fee (200USD).
g) Print Journals Are Mailed
After publication, two hard copies of the journal will be sent to the corresponding author. If you want more copies, please order at http://home.redfame.com/subscription-information/
h) Publication Notice
The authors and readers will be notified and invited to visit our website for the newly published articles.
Announcements
SET Statistics Report 2016

Articles Received: 24    
Articles Accepted: 16  
Articles Rejected:  8
Articles Retracted: 0
Articles Published: 11  
Acceptance Rate: 66.67%
Posted: 2017-01-04
More...

SET Statistics Report 2015

Articles Received: 39    
Articles Accepted: 20  
Articles Rejected: 19
Articles Retracted: 0
Articles Published: 14  
Acceptance Rate: 51.28%
Posted: 2016-01-30

Recruitment for Reviewers

Studies in Engineering and Technology welcomes scientists and researchers to participate as peer reviewers. Excellent reviewers' names will be listed in the printed journal and on the journal's webpage. Please click here to find more details.
Posted: 2013-07-30
More...
Vol 5, No 1 (2018): [In Progress]
Studies in Engineering and Technology, Vol. 5, No. 1, August 2018
Table of Contents
Articles
| | | |
| --- | --- | --- |
| | Daniel E. Asuquo, Samuel A. Robinson | 1-14 |
| | | |
| --- | --- | --- |
| | D. L. Zhao, Q. Zhang, P. C. Liu, M. J. Sun, X. Q. Wang, X. L. Zhang, X. Wang | 15-24 |